DRIPLATE Steel Grey, White or Black | Water collection tray for Dyson Airblade Hand Dryers

This ABS polycarbonate water tray captures the excess of water that may drip down the sides of a Dyson Airblade hands-in Hand dryer AB14 if it is installed in a high volume usage area. It also reduces the need to wipe the area below the hand dryer. Durable, rugged, snap-in collection tray.


Compatible with: DYSON Airblade AB01, AB02, AB03, AB04, AB06, AB07 and AB14
Available in 3 colors: Steel Grey, White and Black.
Specifications
Tray, Back Plate & Bracket: Vandal-resistant ABS Polycarbonate with antibacterial silver-ion impregnation
Click-out click-in system for easy emptying.
Dimensions:
Tray: 35.5 cm (14.125") Wide x 15.2 cm (6.25") Deep x 7.6 cm (3") Tall
Back Plate: 35.5 cm (14") Wide x 15.24 cm (6.75") Tall
Packaged dimensions: Width 38 Height 19 Depth 10 cm
Weight: boxed 0.625 kg - netto 0.470 kg
Includes all necessary mounting hardware.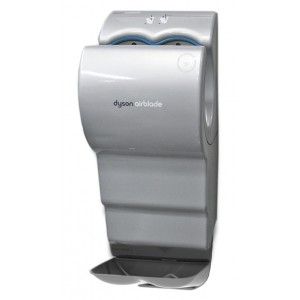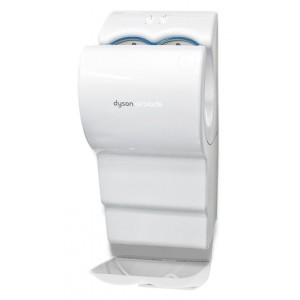 See the Dyson Airblade Hand dryer AB14
Look for a different option? Try the aluminium Drip Tray DT-1400