The Sup'Air high-speed hand dryer is an energy-efficient hand dryer with a low energy consumption. A very good value for money.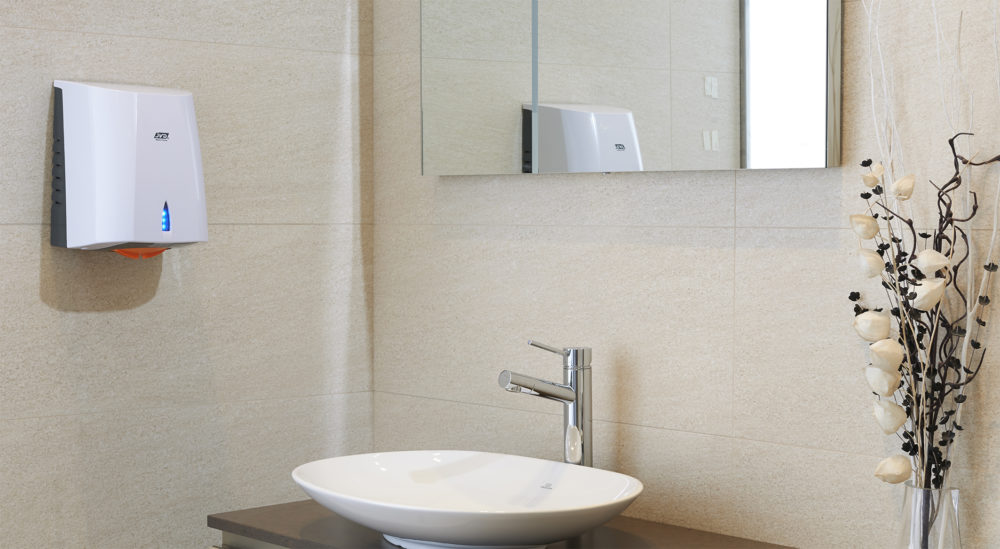 Includes popular features of the other JVD hand dryers:
Powerful: Dry time of only 10 to 15 seconds.
Economical: With a high-speed motor and no heat, dry times are fast but energy consumption is extremely low at only 600 Watts of power.
The Sup'Air hand dryer offers an effective solution at a low price for all commercial restrooms.
Available also in white: https://www.bavada.com/en/low-cost-hand-dryers/174-jvd-supair-hand-dryer-white.html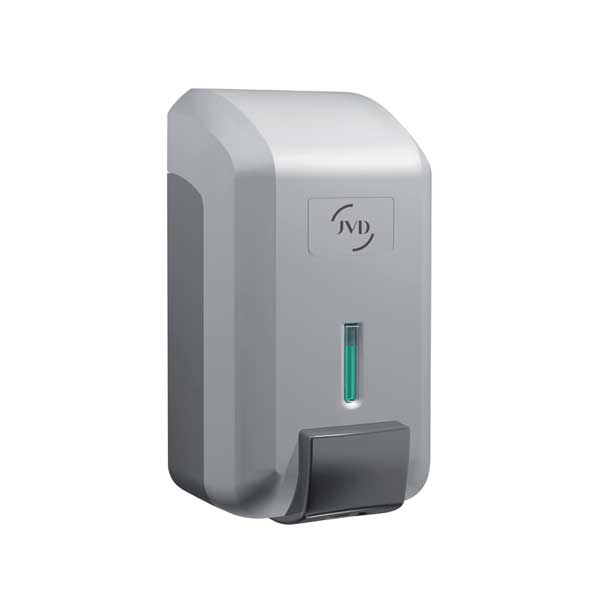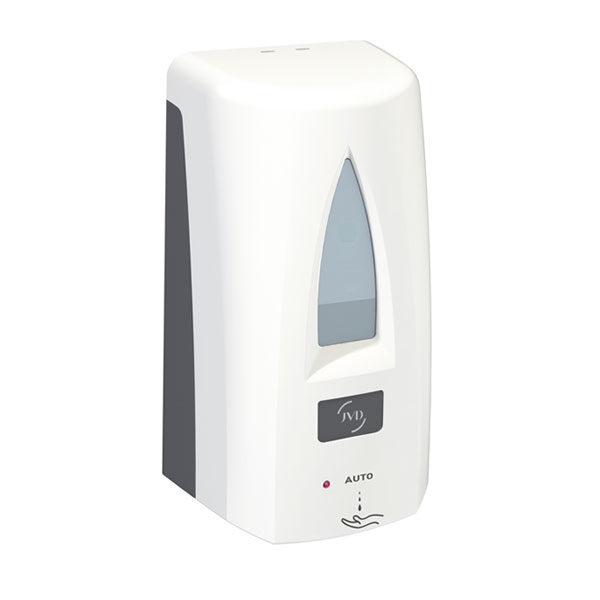 Matching soap dispensers:
Manual Cleanline
Automatic Yaliss or automatic Saphir
https://www.bavada.com/en/6-soap-dispensers
See how to use the Sup'Air by watching the video:

Specifications
Operation
Dry time: 10-15 seconds
Noise level: 75 dB
LED lighting effect

in

the

blowing zone

Designed for

intensive use, vandal-safe

Technical
Power: 600 W
Alimentation: • 220-240 V • 50 Hz
Air speed: 90 m/s
ABS cover grey
No heater
10 years repairable

Submitted to

Eco recycling
Dimensions
Height 292 mm, width 215 mm, depth 193 mm
Net weight 3,42 kg, gross weight 3,725 kg
Model number: 8111057
Warranty: 3 years, Made in France